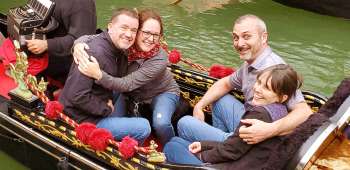 Whatever your travel dream might be, Journey is ready to craft your adventure. And organizing your own transportation logistics, say in Italy, may sound feasible but the Google® Maps® timings are rarely connecting to the real world experience. And once you arrive in a village, do you know where to go?
Most of our self-guided travelers have described this as the key reason for having Journey organize your trip: not wasting time trying to find the entrance, the exit or the experience itself. We're ready to plan your adventure and we have many of our itineraries that can be converted to a Self-Guided or Private Journey.
Trip Planning for Private or Self-Guided Journeys requires a $300 per group/trip non-refundable deposit which is applied to your total cost of the trip.
To begin planning, contact Now Journey here:
Or by email at go @ NowJourney.com